WHO WE ARE
PRC 11 is a program of Behavioral Health Solutions of South Texas and funded by HHSC.

OUR MISSION
Promote and educate the community on substance use and misuse associated consequences to support prevention efforts in the community.

OUR VISION
Community stakeholders leveraging local data to drive positive efforts in our communities.

PRC 11 IS A PROGRAM OF BHSST
The Prevention Resource Center (PRC) 11 is a program of Behavioral Health Solutions of South Texas (BHSST) and is funded by the Texas Health and Human Services Commission (HHSC). PRC11 provides data and information related to substance use and misuse, and to support prevention collaboration efforts in the community in HHSC Region 11.
PRC11 has four fundamental objectives related to services provided to partner agencies and the community in general:
(1) Collect and share data relevant to alcohol, tobacco, and other drug use among adolescents and adults
(2) Sustain a Regional Epidemiological Workgroup focused on identifying strategies related to data collection, gaps in data, and prevention needs
(3) Coordinate regional prevention trainings and conduct media awareness activities related to risks and consequences of substance misuse
(4) Conduct voluntary compliance checks and education on state tobacco laws to retailors.
PREVENTION RESOURCE CENTER 11 PROVIDES SUPPORT AND INFORMATION TO THE FOLLOWING ENTITIES: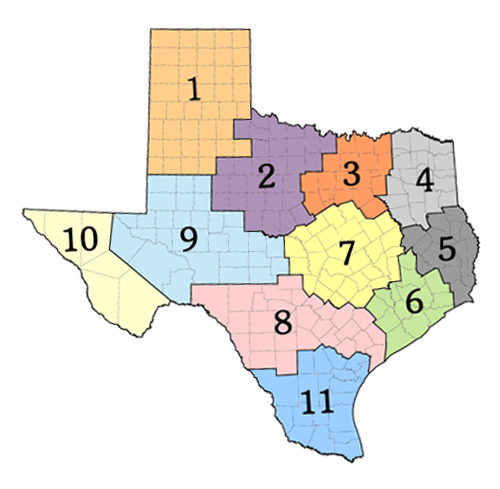 YOUTH

COMMUNITY LEADERS

PARENTS

COMMUNITY ORGANIZATIONS AND COALITIONS

PROFESSIONALS

SCHOOLS AND COLLEGE REPRESENTATIVES
THE PREVENTION RESOURCE CENTER 11 SERVICES 19 COUNTIES
Webb, Jim Hogg, San Patricio, Zapata, Duval, Aransas, Cameron, McMullen, Refugio, Willacy, Live Oak, Bee, Kennedy, Kleberg, Jim Wells, Brooks, Nueces, Hidalgo, Starr County.